본문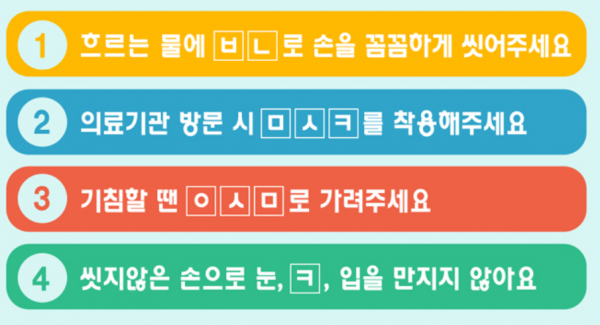 Here are tips on 'How to keep Covid 19 away' from Korean Center for Disease Control (질병관리본부)
Guess what words are in the blank(square) and Keep these tips in mind to stay healthy.
1 wash your hands with soap and running water at least for 30 seconds
2 wear your mask when you visit medical facilities.
3 cover your mouth with your sleeves when coughing.
4 do not touch your eyes, nose, mouth without washing hands.
For those who got the right answer, here is my love and prayer ❤